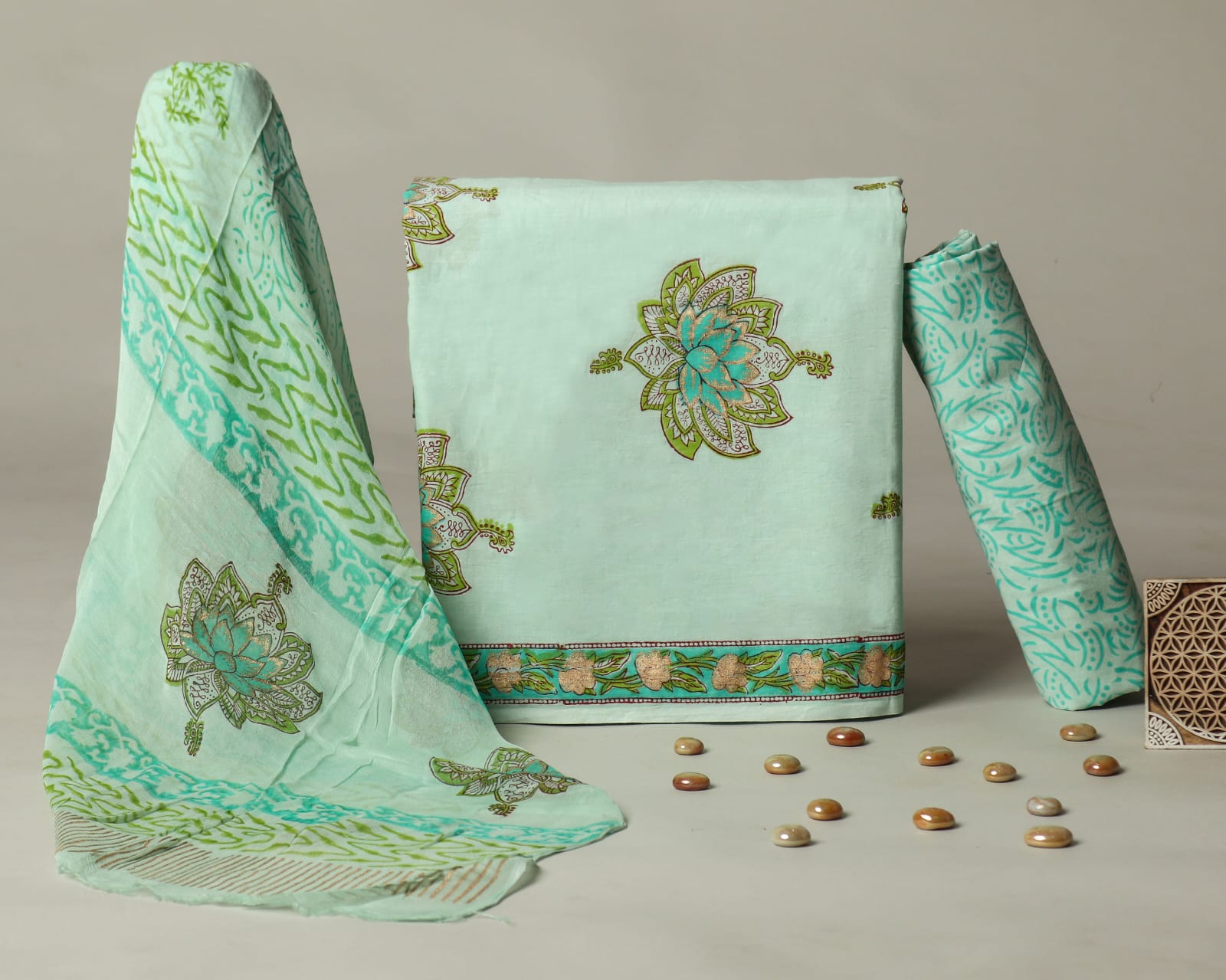 GAZAB- From Artisans to Dealers
Whenever you'll come across a Rajasthani, liking some stuff, you'll often hear the word 'gazab' or 'chokho' which means amazingly beautiful. Rooted in these expressions is our brand GAZABRO, where we are always working on to amaze you with our finest quality of dresses, be it traditional or indo-western.

Rajasthan, though a hinterland is very rich in it's handloom and handicrafts. You all must be aware of the world famous block printing method of adorning a fabric. The wooden blocks are intricately carved by hand by the talented artisans. The patterns are designed on drafts and one pattern could take upto 5 blocks, depending on colours involved in the design. The fabric is then laid out and stretched mostly on a semi soft surface such as layers of spreaded sheets or blanket. The craftsmen then dip the block in a pre mixed dye solution of the desired colour, place it on the fabric, stomp! stomp! And voila, the imprint is there. Though it sounds super easy, but it's not.
The detail about it that amaze us is how easily the workers imitate the design in a geometrically perfect order, as if they have protractors and rulers fitted in their brains by default, or well, the credit can also be given to their genes because this precision and skill of hand block printing is in their veins. There are generations working in these workshops. From great grandfather to grand sons and daughters each of them would have spent their childhood here… helping their elders. Time passed and now they are the elders with kids helping them. And thus, the cycle continues.
A lot goes in making a piece of block printed fabric. It's not like a loom working or a machine on rolls, neither there are some robots behind the scene, rather it's a human, just like you and us, working his days and nights just to create that beautiful design. From a design intricately etched on a tracing paper to carving it on wooden blocks, from mixing the dyes in proper ratios, just perfect to achieve those mesmerizing shades to selecting the fabric and dying it, and at last, printing it with their best skills. But the chain does not stop here, the fabrics are rolled on rails and sourced to the dealers, from whom we get the fabric which will best suit you.

Stay tuned for the second phase of this journey; GAZAB- from dealers to us.